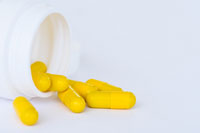 According to the International Foundation for Functional Gastrointestinal Disorders, Irritable Bowel Syndrome (IBS) is the most prevalent GI disorder with prevalence rates ranging from 10% to 15%. Of all patients with IBS, 40% have mild, 35% moderate, and 25% severe symptoms. Figures show that between 2.4 and 3.5 million visits to doctors offices account for IBS (1).
Signs, symptoms and intensity associated with IBS vary from person to person although in most cases, patients experience abdominal pain, excess gas, constipation or diarrhea, and mucus in the stool. Treatment of IBS using medicines such as antibiotics aims to relieve symptoms to improve a patient's quality of life.
Besides lifestyle adjustments, management of IBS also involves medications that doctors prescribe based on the severity of symptoms and other factors. Antibiotics are frequently prescribed to address bacterial overgrowth and some other symptoms. Evidence shows that patients suffering from IBS who took antibiotics are more likely, by a factor of two, to get a clinical response within the first ten days of treatment compared to those who took a placebo. The primary assumption behind the potential efficacy of antibiotics in IBS is the overgrowth of intestinal bacterial (2) as these medications can address bacteria in the small and large intestine.
Antibiotics for Treating IBS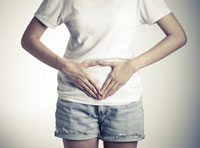 Although antibiotics are frequently prescribed to patients with IBS, the reality is that the efficacy and mechanism of action of these drugs need more research. Below, you can see the most frequently used antibiotics for this purpose:
Rifaximin (Xifaxan) – the most commonly prescribed antibiotic for patients with IBS. Rifaximin fights bacterial infection in the intestine but what makes it different than other antibiotics is the fact that rifaximin passes through the stomach straight to the intestines without being absorbed into the bloodstream. A growing body of evidence confirms that treatment with rifaximin for two weeks provided significant relief of IBS-related symptoms such as abdominal pain, bloating, and watery or loose stools (3).
Neomycin – fights bacteria in the body. Studies show that treatment with neomycin improves constipation-predominant IBS (4).
Clarithromycin (Biaxin) – macrolide antibiotic that fights bacteria.
Metronidazole (Flagyl) – like the antibiotics mentioned above, it fights bacteria. Studies show metronidazole provides symptom relief in IBS without affecting rectosigmoid (part of the intestine) motility (5).
More Research Needed
Antibiotics are used to address a number of health problems, but not all of them can be helpful for those with IBS. More research on this topic is needed to get a detailed insight into their mechanisms of action, efficacy, and the ability to address symptoms of different intensity. It's safe to say that we can expect more antibiotics to be approved for IBS treatment in the future.
Remember
Although studies confirm antibiotics are effective for symptom relief in patients with IBS they are not a long-term solution. The limited scientific explanation for the role of bacterial overgrowth in the pathophysiology of IBS indicates we cannot rely only on these medications for symptom relief, and they are just a short-term or temporary treatment option. Why? That's because it focuses on managing symptoms, not fixing the root cause of the problem. The best way to put symptoms of IBS under your control is to have a healthy lifestyle that includes stress management, getting enough sleep, and diet modifications. Adjusting your diet is crucial!
References
1. Statistics, International Foundation for Functional Gastrointestinal Disorders https://www.aboutibs.org/facts-about-ibs/statistics.html
2. Rezaie A, Nikfar S, Abdollahi M. The place of antibiotics in the management of irritable bowel syndrome: a systematic review and meta-analysis. Archives of Medical Science 2010 Mar 1;6(1):49-55. Doi: 10.5114/aoms.2010.13507 https://www.ncbi.nlm.nih.gov/pmc/articles/PMC3278943/
3. Pimentel M, Lembo A, Chey WD, et al. Rifaximin therapy for patients with irritable bowel syndrome without constipation. New England Journal of Medicine 2011 Jan 6;364:22-32. Doi: 10.1056/NEJMoa1004409 https://www.nejm.org/doi/full/10.1056/nejmoa1004409
4. Pimentel M, Chatterjee S, Chow EJ, et al. Neomycin improves constipation-predominant irritable bowel syndrome in a fashion that is dependent on the presence of methane gas: subanalysis of a double-blind, randomized controlled study. Digestive Diseases and Sciences 2006 Aug;51(8):1297-301. Doi: 10.1007/s10620-006-9104-6 https://www.ncbi.nlm.nih.gov/pubmed/16832617
5. Nayak AK, Karnad DR, Abraham P, Mistry FP. Metronidazole relieves symptoms in irritable bowel syndrome: the confusion with so-called chronic amebiasis. Indian Journal of Gastroenterology 1997 Oct;16(4):137-9 https://www.ncbi.nlm.nih.gov/pubmed/9357184